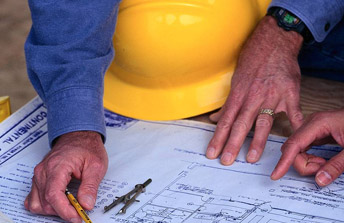 CONTACT D. REMY & CO
David R. Hourdequin, PE
D. Remy & Co.
Heavy Timber and Related Structural Engineering
P.O. Box 1399
Tom Day Office Building, Suite 13
46 Church Street
Hayesville, NC 28904
drh@dremy.com
Phone: (828) 421-6216


---
Below are links to recommended websites concerning the timber frame, log home, and construction process. You may click on any logo to be redirected to a particular site (opens in new window).
---

RECOMMENDED READING
Books on timber framing, log building, house design and construction, alternative building, barns and historic buildings, woodworking, and related topics.
---

The Timber Frame Business Council is a non-profit organization providing information and resources to support and strengthen the timber frame industry. They not only serve their members but seek to help those interested in owning a timber frame home realize their dream as well as provide builders and contractors with information on the building process.
---


The Timber Framers Guild is a nonprofit educational organization. The Guild is dedicated to establishing training programs for dedicated timber framers, disseminating information about timber framing and timber frame building design, displaying the art of timber framing to the public, and generally serving as a center of timber framing information for the professional and general public alike.
---

The Timber Frame Engineering Council or TFEC is a group within the Timber Framers Guild. Our members are dedicated to advancing the technology of timber frame engineering.
TFEC objectives include promoting appropriate research to advance timber frame and SIP technology and producetechnical publications and articles on various topics.
---

The American Wood Council's mission is to increase the use of wood by assuring the broad regulatory acceptance of wood products, developing design tools and guidelines for wood construction, and influencing the development of public policies affecting the use and manufacture of wood products.
---

AF&PA is the leading voice for the forest products industry. When any matter of major concern relating to the industry surfaces at the state, national, or international level, AF&PA is an active presence on behalf of industry interests and its advice and counsel are both sought and respected.
---


The International Log Builders' Association is dedicated to furthering handcrafted log building through education, information, and log building standards.
---

The International Code Council is a member-focused association dedicated to helping the building safety community and construction industry provide safe, sustainable and affordable construction through the development of codes and standards used in the design, build and compliance process.
---

An excellent collection of mechanical, high tension connectors.
---

The Structural Insulated Panel Association is an organization of construction professionals dedicated to providing quality structural insulated panels for all segments of the construction industry, and spreading information on the environmental and monetary benefits of SIPs.
---